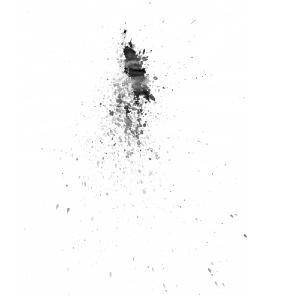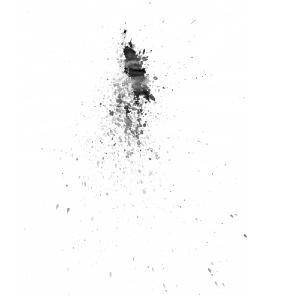 An Audio Editor for Sampling.
BeatCleaver is an audio editor and beat slicer for quickly sampling, chopping and editing songs, beats, and recordings.
Download the free trial for
Windows, Mac OS X, or Windows XP.


---
Discover BeatCleaver in 60 Seconds
---
Time Stretch your Samples
Change the tempo without changing the pitch.
Warp and repitch your samples with a new state-of-the-art time stretching engine. Four presets for stretching different source material like drum beats ensures your transposed and time-stretched samples keep their character. Better yet, BeatCleaver preserves transients so your drums remain punchy and crisp.
Chop all your Samples, Faster
Super easy sample slicing with full undo/redo.
Chop all your samples, whatever the format. BeatCleaver can slice MP3, M4A, FLAC, WMA*, WAVE, and AIFF audio files and save to industry-standard WAVE files that can be used with MPCs, Maschine, and digital audio workstations like Logic Pro.
Drag to Export your Slices
Drop slices straight into a folder or your DAW.

Chop up samples and drag the slices directly into a folder, your desktop, or a DAW.
Whether you're beat making or just cutting up recordings, BeatCleaver makes a great producer's companion. The less time you spend chopping, the more time you spend making music.
See for Yourself
Hover your mouse over the screenshot below to see some features:
Rapidly slice into 4, 8, or 16 clips
Export all your slices with one click
Easily drag and rearrange slice points
Preview loops on-the-fly
Draggable zoombar for fluid navigation
---
Awards and Testimonials
"GREAT program, would recommend to anyone who samples!"
- M. Fosselman
"... it might just be the best in the business."
- DJ Kev West,
KevWestBeats.com


BeatCleaver Awarded 5/5 Subs
SoundsAndGear.com
---
Features at a Glance


Open and split MP3, M4A, WMA*, FLAC, WAVE, and AIFF files.
Dice your loops into an unlimited number of slices.
Time-stretch (warp) and repitch your samples using a state-of-the-art timestretching engine.
Drag slices right out of BeatCleaver and onto your desktop, a folder, or your DAW.
On-the-fly chopping during playback
MIDI controller support for slice triggering
Chop faster with custom slice templates.
Seamless, fluid zooming.
Two-finger scrolling in both directions on MacBooks
Quickly preview your cuts by looping slices
Intuitive tool-free design
Quick slicing for loops into 4, 8, or 16 parts
Slices audio by bars or beats when given a BPM and time signature
Great for cutting hip hop samples, breaks, melodies, and more.
Whether you're beatmaking, making hip hop, or cutting up samples for electronic music, BeatCleaver is a tool that can save you valuable production time.
Slice export as 16-bit, 24-bit, or 32-bit 44.1 kHz WAVE or AIFF (perfect for MPCs)
Requires Windows XP* or Mac OS X (10.5+, Intel)
Recommended: Windows 7+ or Mac OS X 10.6+
* MP3 and M4A support requires Windows 7 (or greater) or Mac OS X. WMA support only available on Windows 7 and greater.
Advanced Slicing
Need to throw together a live performance of a song you wrote in a DAW? Try multitrack exporting your song and splitting it every 16 bars with BeatCleaver's Advanced Slicing menu.